EKU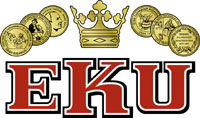 ---
Labels, coasters, and other media for EKU.
If you have a better or different lable, coaster, or company logo for EKU than is currently in the BrewPalace, please upload one to the site.
28
Missing!
Dark Reserve
Missing!
Dunkle Hefe Weisbier

Edelbock
Missing!
Fest Bier
Missing!
Hefe Weisbier

Kristall Weizbier
Missing!
Pils
Missing!
Rubin
Missing!
---
BrewPalace bottle photos:
28
Missing!
28

28

Dark Reserve

Dunkle Hefe Weisbier

Edelbock

Fest Bier

Hefe Weisbier

Kristall Weizbier

Pils

Rubin